Last updated on January 15th, 2023 at 06:42 pm
Hiace Delivery Van on Rent in Dubai
We provide Hiace Delivery van on rent in Dubai and all over UAE. The spacious cabin Toyota Hiace is a commercial vehicle van known for its durability and reliability. Toyota Hiace is a multi purpose vehicle with a spacious cabin making it a perfect vehicle for a large amount of cargo delivery services. ​​​​​Toyota Hiace is a minivan that is great for all purposes. Further you may use it to accommodate your extended cargo for delivery service or carry luggage to a marriage or event. Hence high capacity delivery van provides increased storage space with sufficient capacity. The exterior profile of the Toyota Hiace is quite appealing. The interior is quite practical to accommodate more cargo with ease. Though the boot capacity is limited, still it is enough to use it for delivery services.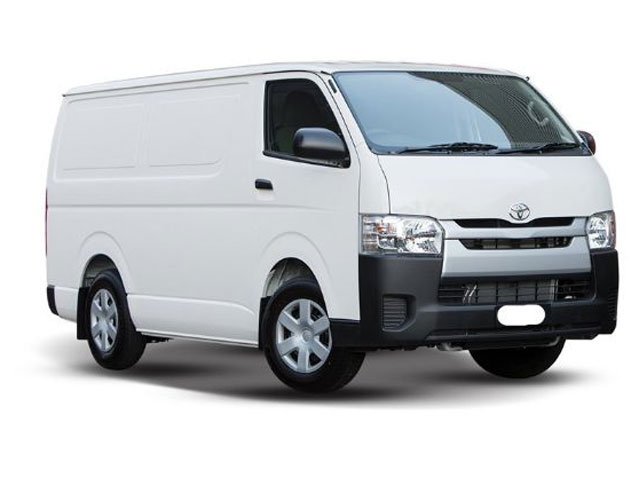 Hiace Van Rental
You can rent a Toyota Hiace through OneClick platform. Hence hire a Hiace delivery van from our us to deliver at comfort and ease. When it comes to commercial vans, Toyota Hiace is currently the leading choice in the market. The new model features a quiet and smooth drive with ample space. Hence it provides a more efficient mode of transport and overall driving experience. Toyota Hiace delivery van is widely used in Dubai for delivery services. Further most of the businesses use it as a cargo van. hence we Provide Toyota Hiace van for cargo delivery purpose. Moreover we have Hiace vans in very good and in perfect conditions.
The Hiace benefits from Toyota's legendary build quality, so it's reliable, dependable and adaptable with a quiet, comfortable interior and a reasonable level of fuel economy for cheaper running. If you're looking for short term vehicle hire for moving cargo or other items, you can book online just by calling us or by sending an enquiry.